Home

News
Update Date: 2012-07-25
TaipeiPlas 2012 2012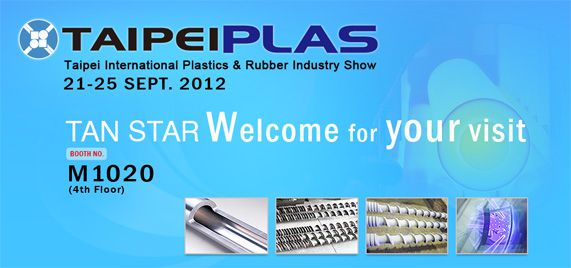 TAIPEIPLAS Fair will be held in the end of September this year. Time goes really fast and two year is passed. Remind two years ago, we meet lots of good friends at this fair, not only Taiwanese, but also meet the friends from Japan, Korea, Malaysia, Germany, and Serbia and so on. I really hope that we can meet our old friends once again this time and also hope we can meet some more new friends by this fair.
TAIPEIPLAS will be held during 21st September (Fri) to 25th September (Tue)
Tan Star booth number is M1020 (4th floor).


Really hope to see you guys at that time and we will prepare a gift for you.
Appreciate and look forward for your coming and wish you all will enjoy your trip in Taiwan in advance.
---
Website
---